Ionic Content Banner
A Facebook style info/error content banner for Ionic applications
$0.00
Details
Ionic Content Banner
Ionic Content Banner is an Ionic plugin that allows you to easily add a content banner to your active views ion-content to show a non obtrusive information or error message. Ionic Content Banner also comes equipped with many configuration options plus a sass file for sass customizations.
Download my app SportScoop for iOS and Android to see Ionic Content Banner in action!! (turn on airplane mode to force network error)
iOS App Store
Android Google Play
SportScoop web preview
Also Watch the Demo video below!!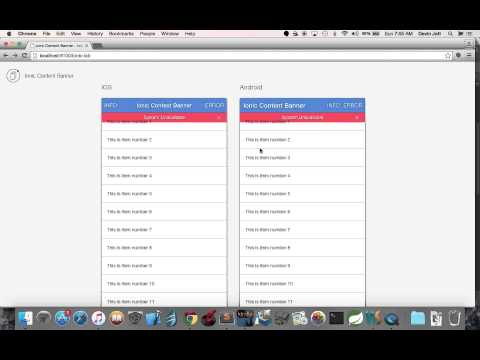 Documentation
For Usage, Documentation, or to report an Issue visit Ionic Content Banner on Github