Ionic Scroll Sista
An Ionic plugin that pushes your header/tabs out of the scroll view
$0.00
Details
Ionic Scroll Sista
This plugin was inspired by Ionic Header Shrink however it doesn't seem that the repo is still maintained, not to mention it doesn't support the breaking changes from Ionic beta-14.
Ionic Scroll Sista is an attribute level directive that you put in your ion-content. Ionic Scroll Sista comes with many configurations that allow you to slide your header/tabs/and or subheader out of the view while scrolling, giving your users the best experience.
Download my app SportScoop for iOS and Android to see Ionic Scroll Sista in action!!
iOS App Store
Android Google Play
SportScoop web preview
Also Watch the Demo video below!!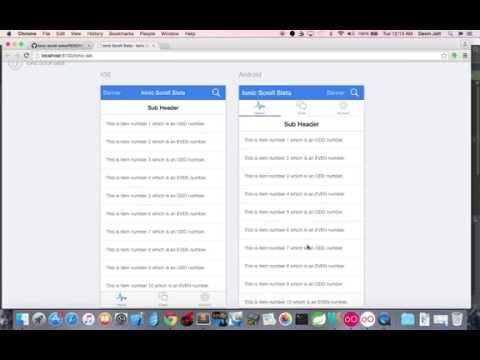 For more information or to report an issue visit Ionic Scroll Sista on github