Circulars and Notices
Quickly and Easily Notify important notification to all student
$10.00
Details
Version:

3.0

Ionic:

3.x

Platforms:

iOS, Android

Released:

3 years ago

Updated:

1 week ago

Category:

Tags:
Quickly and Easily Notify important notification to all student
Circulars and Notification template is very use full for notify all important information to all student with class vise.
It gives you the ability to quickly notify thousands of contacts within your school community via text
In this template having two module such as Admin module and user or student module.
Admin can send important notification to all student. Notification like as Admission notification, Event notification, Sport notification, Examination notification and many more.
Buy New Ionic 4 Circular & Notices Template
Get Latest Ionic Themes By GGS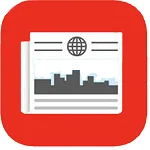 Ionic 3 News Hub Template
This App keep us informed of what is happening in other parts.
Contact us: