ionic 3 Firebase fullapp templates
ionic3 firebase fullapp
$49.00
Details
Version:

3.0.1

Ionic:

3.x

Platforms:

iOS, Android

Released:

4 years ago

Updated:

1 year ago

Category:

Tags:

firebase, firebase database, firebase authentication, firebase auth, angularfire, firebase login, firebase realtime database, template, map, geolocation, google map, radio, radio player, restaurant, food, shopping, gallery, image gallery, masonry, pinterest, form validation, timeline, chart, chartjs, login, shrinking, accordion, animation, components, profile,
ionic4 version click here >
With ionic 3 firebase fullapp templates , you can save hours of developing and use +250 beautifully designed layouts / app templates that connected to firebase , +30 Pre-build components (accordion , shrinking / fading header , star rating , date picker etc.) and +50 beautifully color themes.
Try before you buy
- Video demo : VIEW
- Download .apk file
- IonicView ID : 8e098a68
Live demo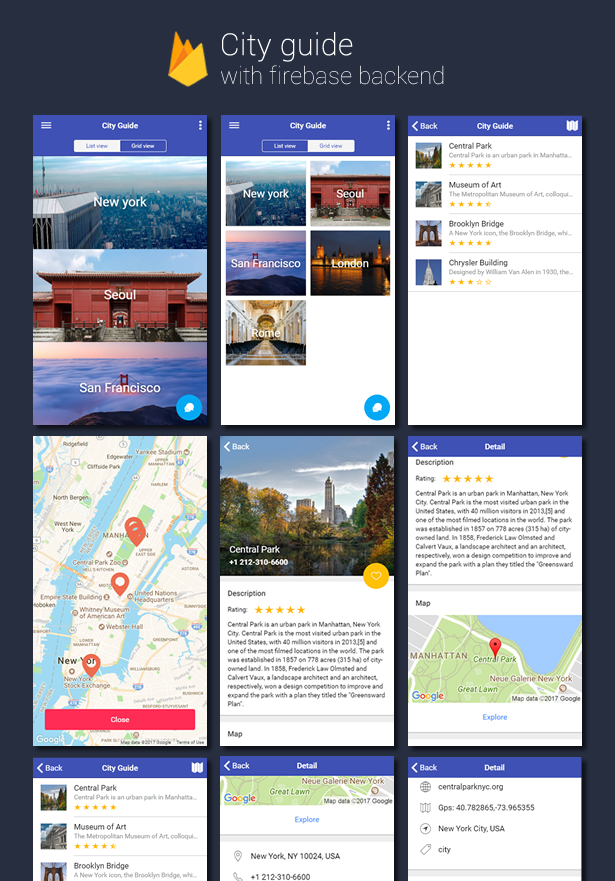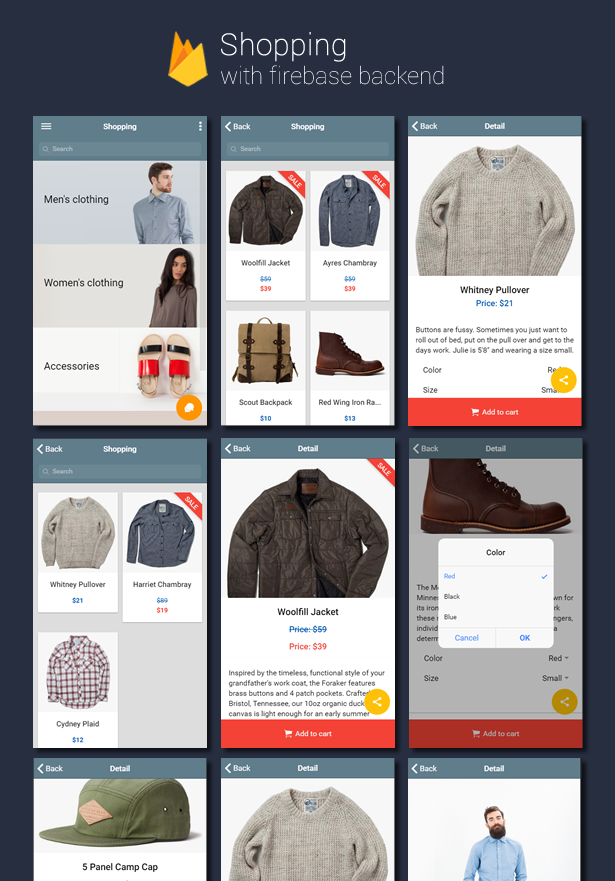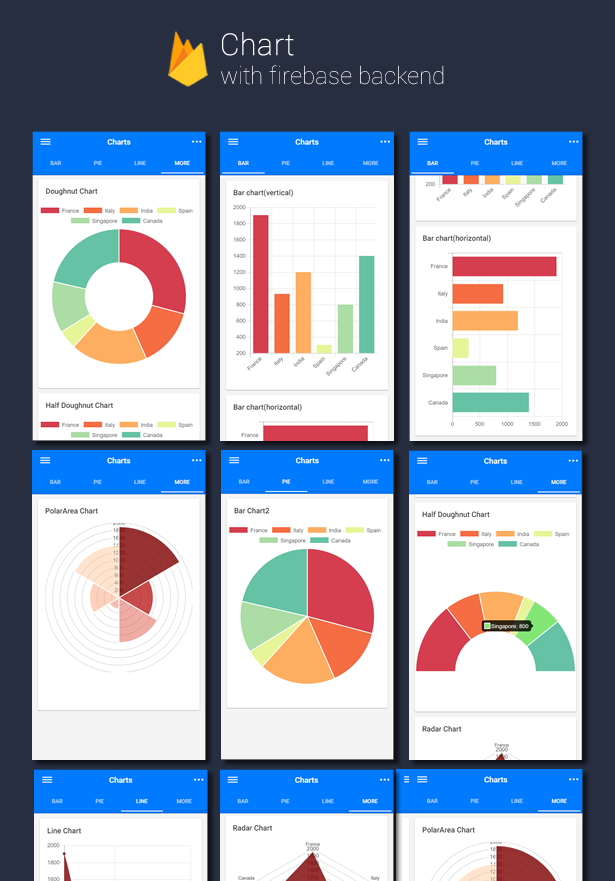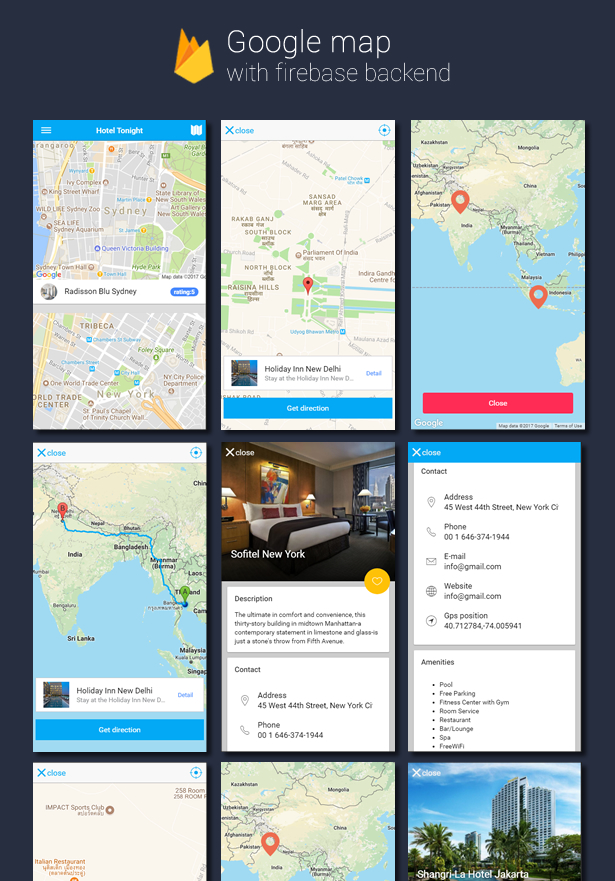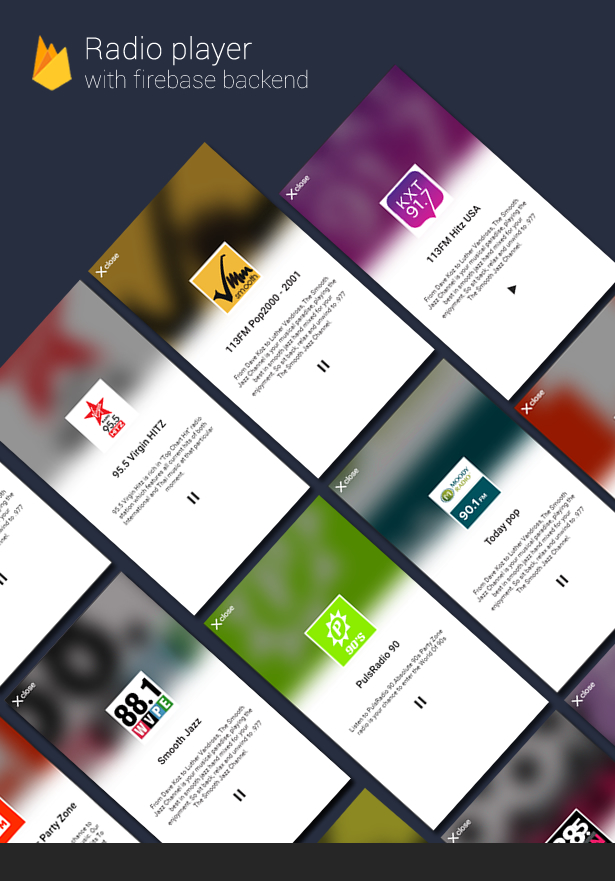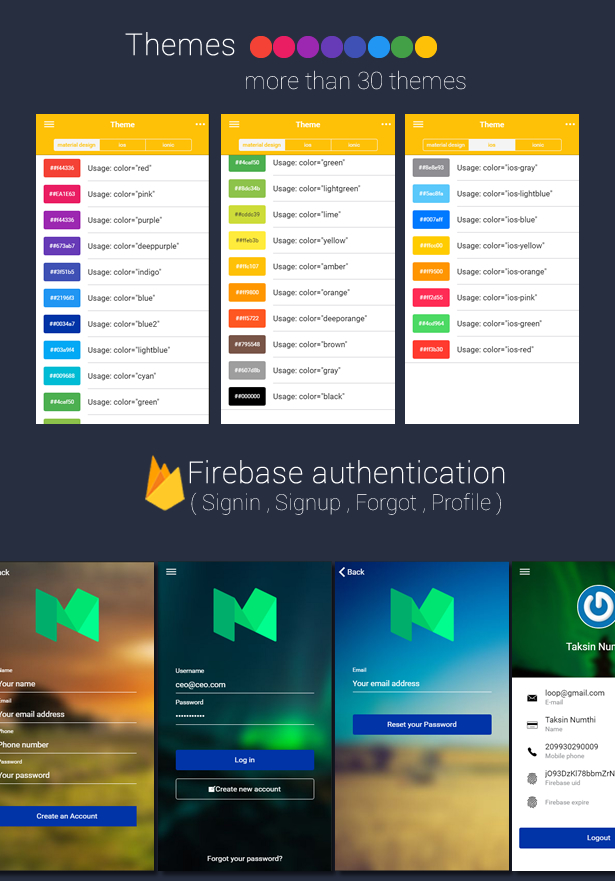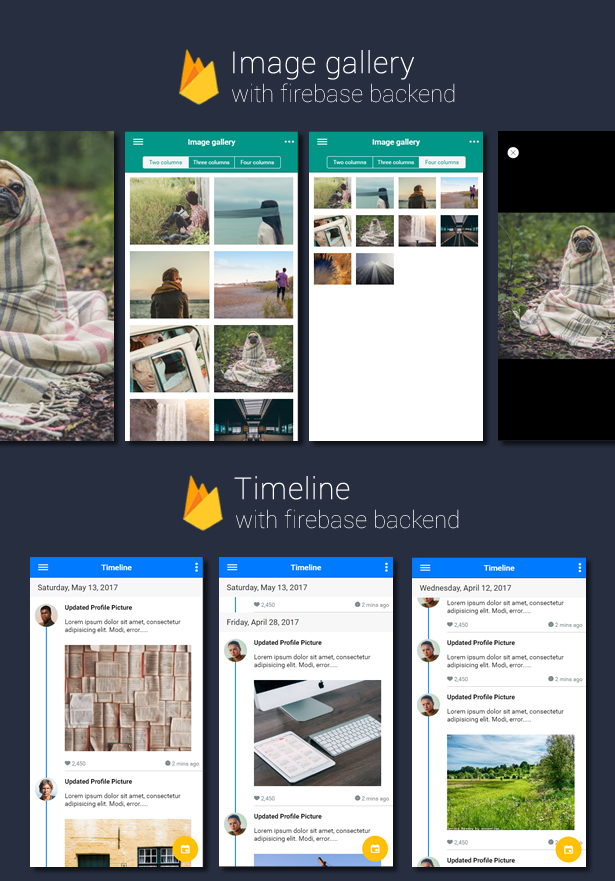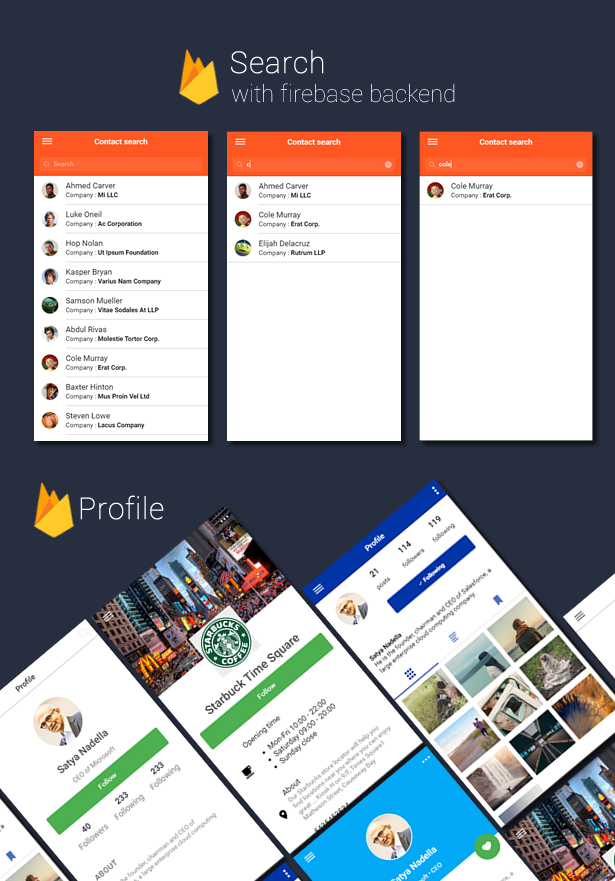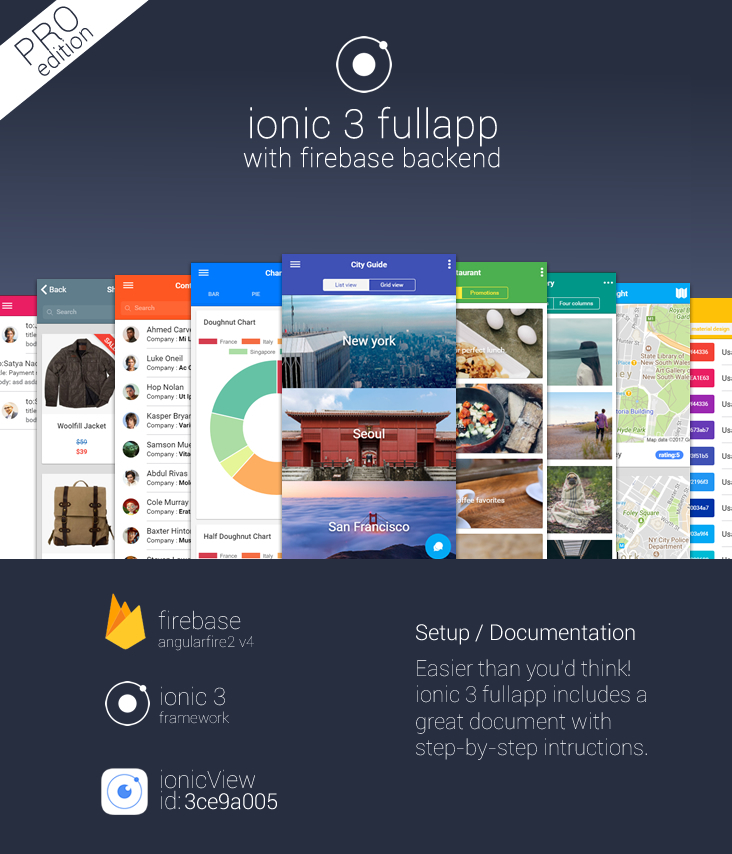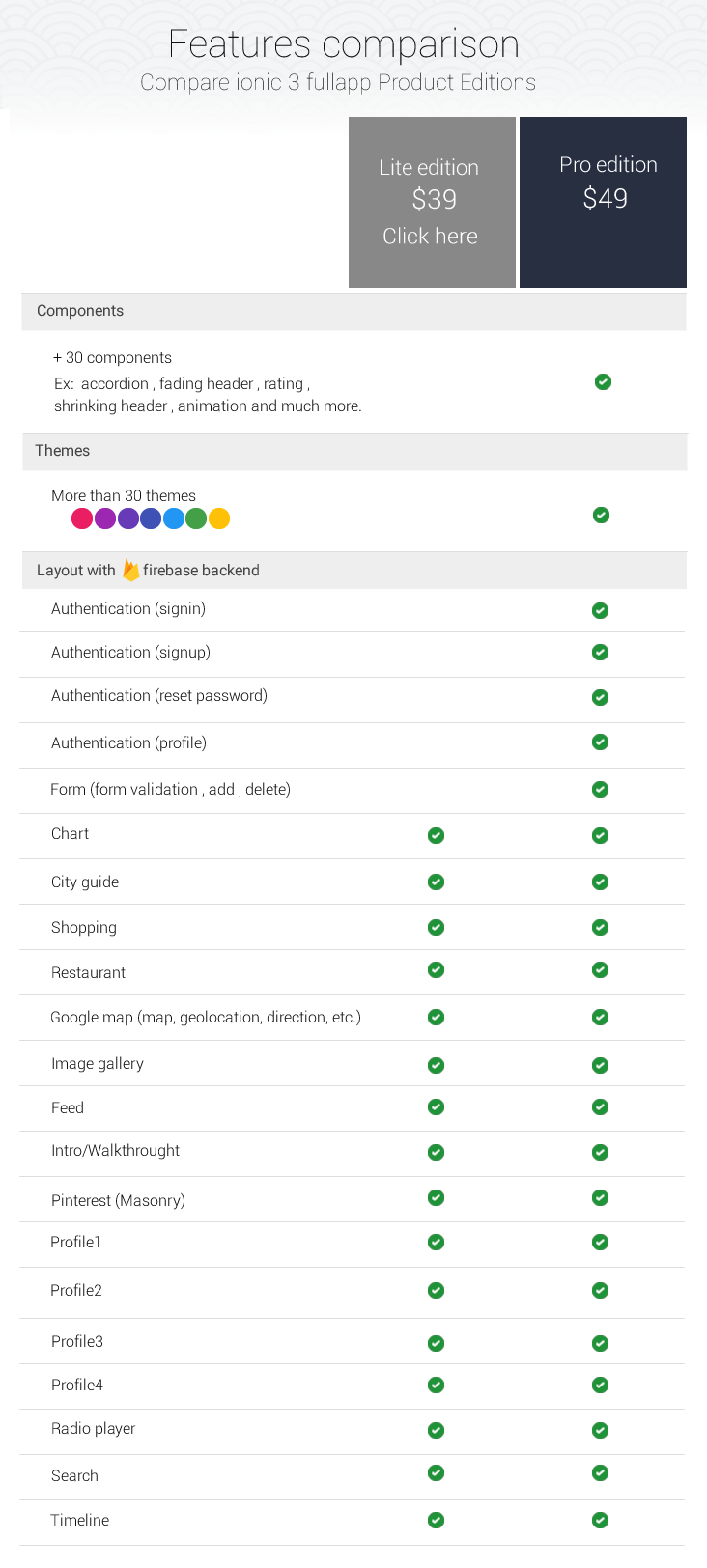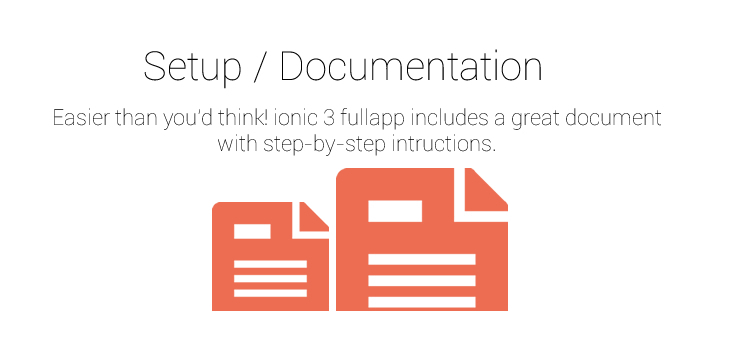 Latest update : version 3.0
- Refactor Firebase Code to angularfire v5.x.x
- Removed all angularfire2/database-deprecated to @angular/fire/database
- Removed all angularfire2/auth to @angular/fire/auth
- Added CRUD page (create,read,update,delete + page access control)
- Added Invert color theme
- Added Round border style
Version : 2.0.2
- Upgrade to angularfire 5.0
- Added facebook,google sign-in.
- Added facebook,google user profile.
- More color themes.
- Upgrade image gallery plugin.
- Fixed: Pie , Donut , Half donut chart size.
Version 1.1.0
Bug Fixes - fixed: resetPassword error
Upgrade - change from angularfire2 : 2.0.0-beta.8 to angularfire2 v4
- improved documentation
Version 1.0.0
- Released