IonSocialApp - Ionic Social Template
Social starter app with tons of functionality and examples
$24.00
Details
IonSocialApp is a premium social template built with AngularJS and Ionic Framework which gives you the bootstrap you need in order to build your next mobile app. The app has tons of features that will impress your boss and your clients!
The app uses SASS, which basically is CSS with super powers. Each component has its dedicated sass files and partials well structured with independent variables so you can have maximum modularity, flexibility and customizability.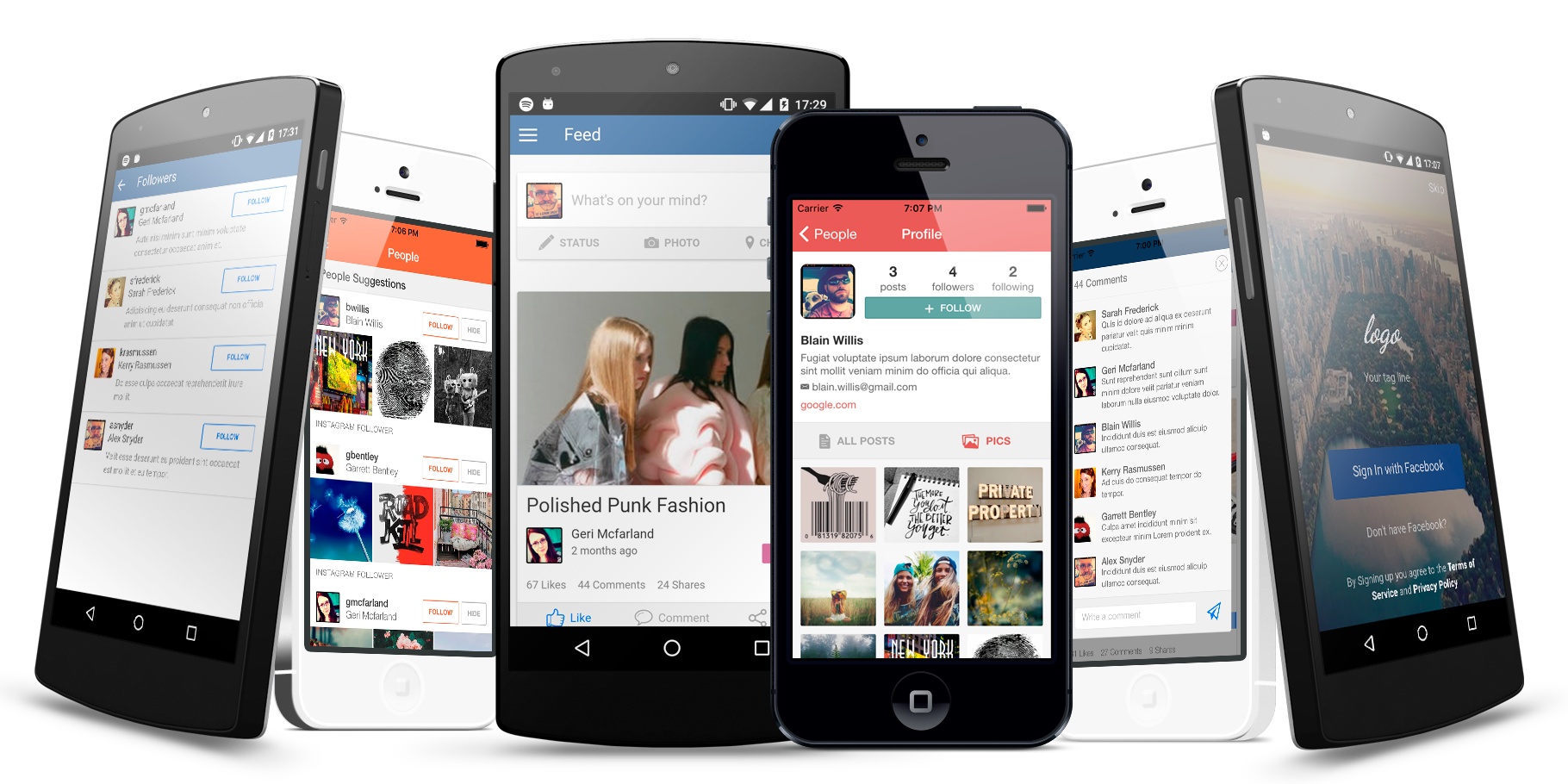 Components:
Authentication flow (login, signup, forgot password)
Feeds
Profile
Google places integration
Image picker
Posts
In app browser
Email composer
Social Sharing
Lists and categories
App rate
App settings
and more...
To see more details please go here.
Test before you buy
You can test the app using Ionic View or by downloading the APK from the here(Please note that when testing on Ionic View some Cordova plugins will not work)