Ionic Login Set Template
The application Awesome Login provides the same which would in-turn save crucial time for developers and also the Users
$15.00
Details
Version:

3.0

Ionic:

3.x

Platforms:

iOS, Android

Released:

3 years ago

Updated:

2 weeks ago

Category:

Tags:
- There are a variety of template designs to choose from i.e. - Simple- Regular Login Templates - Sophisticated- templates involving a great deal of worldly experience and class. - Slider- Template wherein the Images are put on a Slider and can be customized according to the user. - Restaurant- A template which makes Login process joyful as in the end user gets to relish Good food. - Natural- A template which shows the scenic beauty of the Nature as a Background. - Sport- A template which inspires you to push yourself to the extreme and play like a true Champion. - Social Networking- One of the most essential Login Template made for Logging into Social Networking Sites
Buy New Ionic 4 Templates
Get Latest Ionic Themes By GGS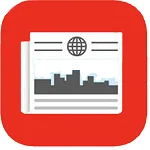 Ionic 3 News Hub Template
This App keep us informed of what is happening in other parts.
Contact us: